Corporate Social Responsibility
We Take Our Responsibility Seriously.
As the largest commercial vehicle dealer group in North America, Rush Enterprises holds a prominent presence in many communities across the country. We consider it our responsibility to every community we serve to operate with levels of sustainability, community outreach, ethical standards and safety that reflect our leadership position in the industry. Read more about our efforts.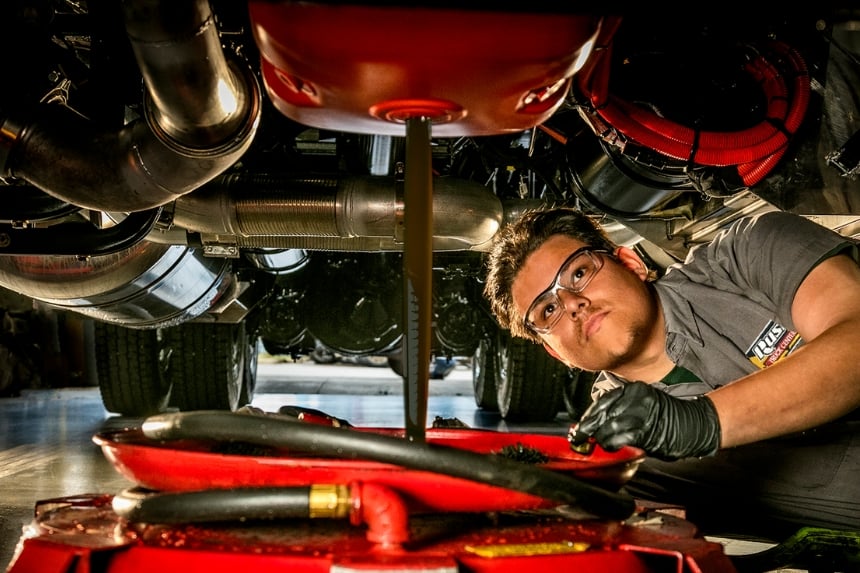 Striving for Sustainability.
We have an obligation to protect our environment and natural resources through sustainable and responsible business practices. Not only do we comply with all applicable environmental laws, we are also committed to improving waste reduction, energy efficiency and responsible recycling. We actively promote alternative energy use in both the products we sell and our facilities. To ensure we comply with laws and our own standards, we have adopted formal environmental policies, conduct regular audits and continuously monitor our energy use and conservation efforts.
REDUCING OUR USE OF POTENTIALLY HAZARDOUS CHEMICALS. We replaced more than half of our traditional solvent-based parts washers with safer and more efficient water-based parts washers which reduced our traditional solvent usage by 50%. At our paint and body shops across the country, the paint we use contains low levels of Volatile Organic Compounds, which reduces employee exposure to harmful chemicals and minimizes our environmental impact.
IMPROVING OUR OWN VEHICLE FLEET EFFICIENCY AND REDUCING EMISSIONS. Over the past five years we have replaced more than 40% of our fleet with more fuel-efficient vehicles. These efforts, coupled with the use of our vehicle telematics systems, have saved an average of 287,000 gallons of gasoline and diesel fuel annually over the last three years.
FACILITATING THE ADOPTION OF ALTERNATIVE FUEL VEHICLES AND TECHNOLOGIES. We are facilitating the adoption of alternative fuel technologies in commercial vehicles. Cummins Clean Fuel Technologies is a leading innovator in the design of compressed natural gas (CNG) fuel systems, including its GreenLync® electronic communication fuel management system.
COMMUNITY OUTREACH.
We are committed to serving our communities and reaching out to those around us. Each winter, we host a food drive, to help end hunger and make the holidays a little brighter. Rush Enterprises employees have donated hundreds of thousands of pounds of food to local food banks.
Employees across the country also generously donate their time and resources to many charitable efforts, including the Dallas Life Foundation, the Special Olympics and the National MS Society as well as blood drives and toy/clothing donations for children and the homeless.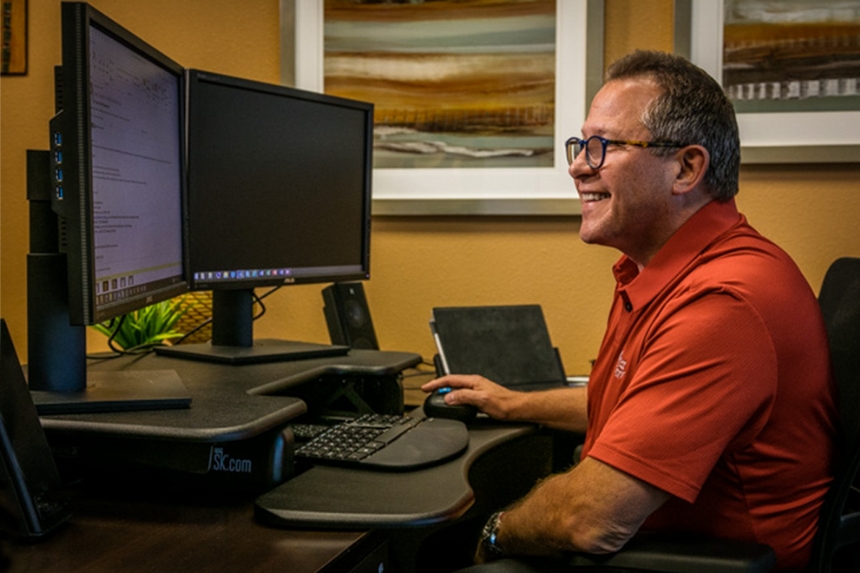 A Foundation for Ethical Standards.
We believe the most successful businesses have a strong corporate culture of values and standards that guide their operations, motivate their employees and build trust with their customers. As a compass for conduct, Rush Enterprises relies on our core values of productivity, fairness, excellence and positive attitude to steer our company to success and to set us apart.
Our core values are embedded in our Rush Driving Principles, a set of established company standards that governs workplace behavior for all employees. We hold our officers and managers to a higher leadership standard. When misconduct occurs, we discipline in a fair and equal manner. If employees ever have issues regarding ethics or behavior, a channel for taking prompt action is always available.
Safety, First, Last, Always.
In our business that revolves around transportation and heavy-duty trucks and equipment, respect for everyone's safety has always been and will always be our first priority, above market demands and financial goals.
One of our Driving Principles is Respect for Health and Safety. It is critically important that a safe, healthy environment is maintained at all times to help prevent injury and mitigate property damage. Healthy work environments are also free from the threat of violence and the influence of controlled substances. Threats to the health and safety of a team member, customer, supplier or any business partner at Rush Enterprises sites is taken seriously and can be reported to generate immediate action.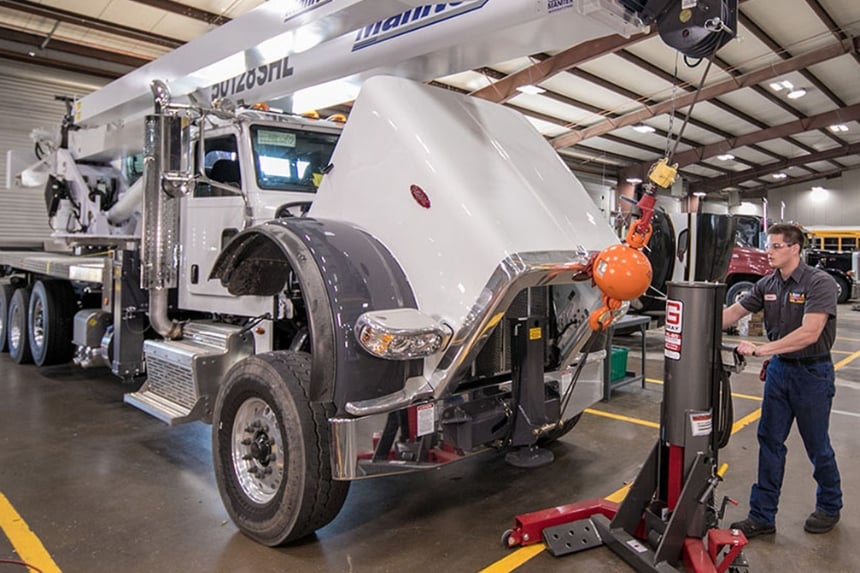 Taking the Initiative on Safety.
At Rush Enterprises, we don't just talk about safety. We make it happen throughout our company with important safety initiatives:
New hire safety excellence program
Days-without-a-safety-incident recognition
Thorough post-safety incident investigations
Dedicated, proactive safety committees
We believe in these principles for a safer working environment:
Safety must always be priority one
Workplace injuries and vehicle accidents are preventable
Engagement and commitment of management to foster safety is required
Employees are expected to take responsibility for their personal safety as well as for those around them